Oh its almost the New Year here in Japan. Besides resolutions, being with family, food and nice decorations the new year brings something very exciting here in Japan - yes that's right - fukubukuro (aka lucky bags)!
Lucky bags are partially attractive for the mystery (the first reason being a great bargain haha!) but there's also that nervous feeling of getting items you don't want or can't use. Well Popteen has taken care of that for you by revealing the contents of many 2011 fukubukuro!
Liz Lisa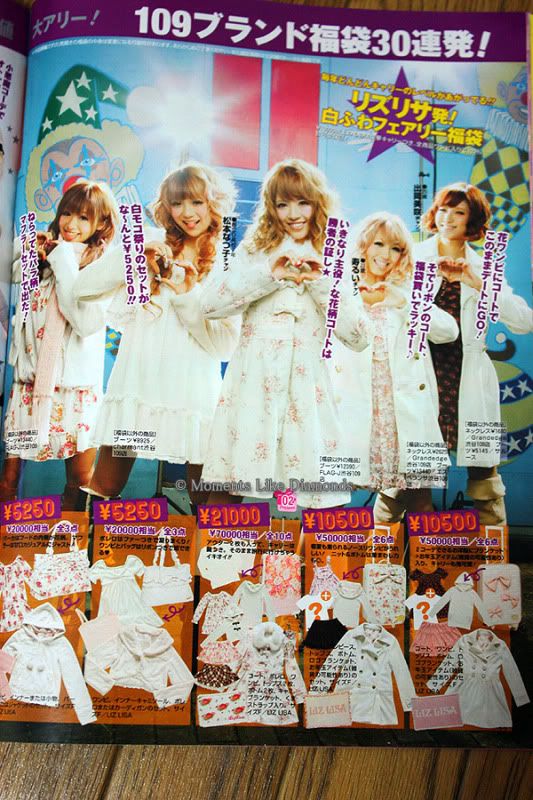 CocoLulu, Deyle, Cecil McBee, Vanquish, JSG
L.D.S, Tralala, Ank Rouge, Redark


Lip Service, Blue Moon Blue, Gilfy,
Glad News, Muse Muse, W*C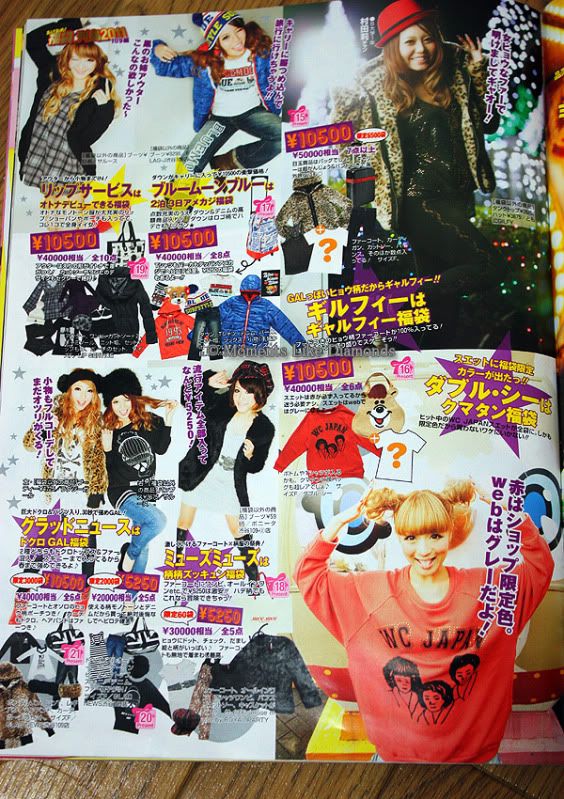 Emoda, Backs, one spo, Min Plume, One Way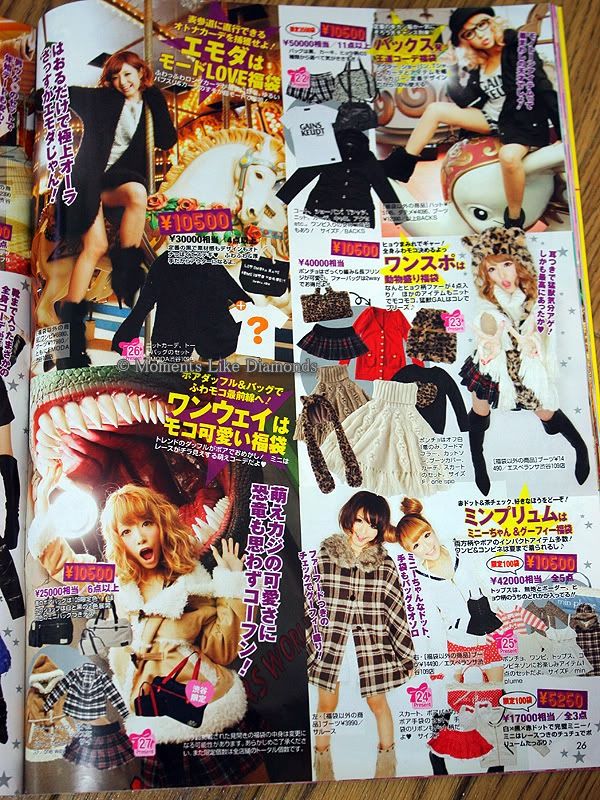 Revrossa Clarity, Shake Shake, Dazzlin,
Rojita, Spiral Girl, tutuHA, Miel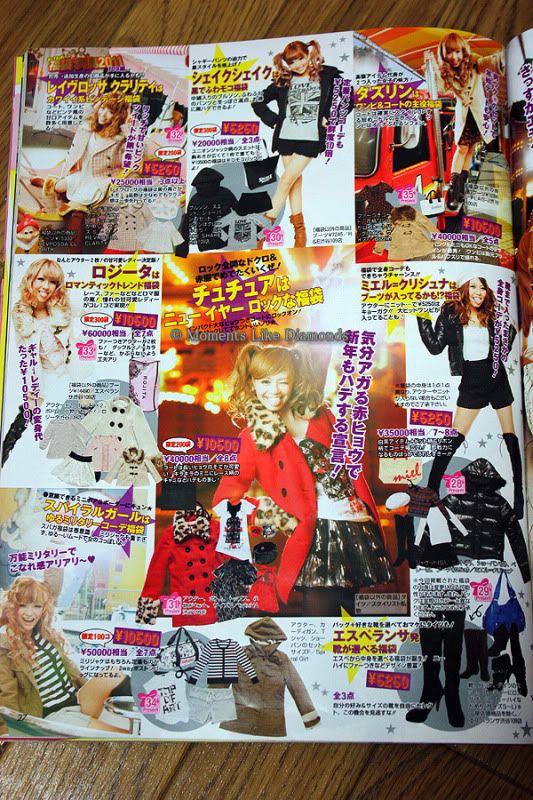 SBY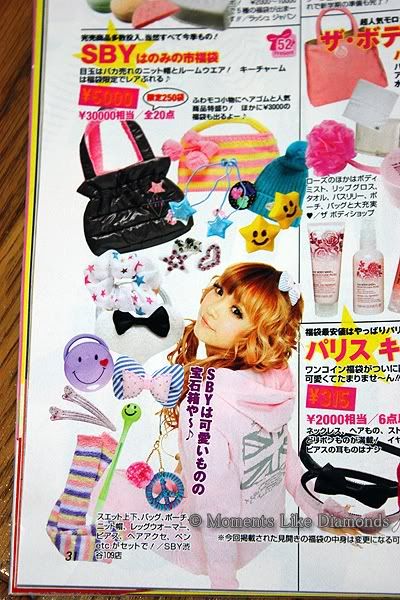 Of course you know which bag reveal I was rolling all over. Although I'm already getting the wool coat and onepiece in the Popteen tutuHA bag I pre-order, I think I'm going to try for it. There are only 120 available so wish me luck haha!