What kind of title of that? Oh you'll have to keep reading, but it will all soon become clear. Perhaps the weirdness of this post is due to my tiredness, I had been good about blogging at a normal time until today at least.
I mostly wanted to update about the One 7 Ways, I obviously missed it yesterday and rather than do it today I decided I wanted a break from fashion making. I hope noone will be too disappointed but 6 days will pass so quickly haha XD
So because I can't muster the brain power to bring you a decent post, behold the intense cat!!
I saw him around my apartment in Ichinoe, I swear I didn't do any shopping to his eyes. Honestly it scares me alittle...
And because you are probably bored by now XD Here are some great blogs to check out that are currently hosting some wonderful giveaways. Make sure to sign up for the giveaways, I am just amazed by everyone's generous spirits!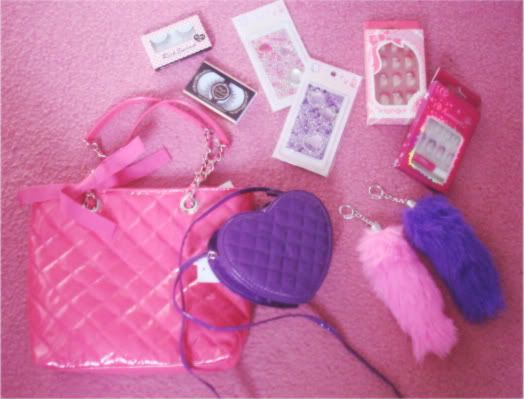 Charlotte's Pink vs Purple giveaway
with 10 chances to win!

Mint's First Giveaway
with a variety of cute items that girls will love!



Yapo's First Giveaway!
Rilakkuma...do you need any more motivation to enter?